It's that time of year again! Sunshine and warmer temperatures are back in full swing, and we're all starting to get ready for cookouts and kids playing in the yard. A beautiful and healthy lawn is a big part of that. Grass has to be cut regularly, but not too short – or it gets stiff, dry, and uncomfortable to be in. That brings us to a common question: what height should you cut the grass when you mow? Read More
You think you're easily stressed… well, you got nothing when it comes to your lawn! Truth be told, it doesn't take a whole lot to get your lawn into a high-stress situation. Do your lawn a favor and know the signs and causes of a stressed out lawn so you can correct the problem and maintain a healthy lush lawn. Read More
The truth is, mowing your lawn can be boring. After a while, it's easy to become complacent and not necessarily completing the job with the same amount of gusto as you did when the mowing season first started. But let's not forget that a lawn mower can be a dangerous tool if not handled properly.
You may have thought that pH levels only mattered in your high school chemistry class or when checking the chemicals in your pool, but it is an important factor in determining the health of your lawn's soil it's ability to absorb and retain nutrients.
Are you in the market to buy a walk-behind mower? Choosing the right mower can be overwhelming, considering all the different features that are offered. Here is a breakdown of some of the features to help you find the perfect mower for your needs: Read More
We make it a priority to treat our lawn and garden with fertilizers and pesticides so we can enjoy a lush green lawn and a bountiful garden that are pest free. But have you ever thought about what those chemicals are doing to your furry friends roaming your yard? Read More
Now is a great time to prepare your garden beds for the first crops of the years in order to set yourself up for a productive harvest of beautiful flowers, big bright veggies, and colorful juicy fruit. After all, you want to make sure the time you spend this summer on making sure that you have bountiful crops have the best head start possible. Here are our tips to prep your soil for Spring: Read More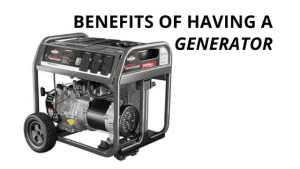 Storms, no matter the season, can blow into town leaving a path of destruction in its wake and you without electricity. That's when it's pretty handy to have a generator sitting in the garage. Here are 8 benefits of having a generator ready to go when you're without electricity:   Read More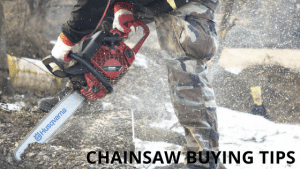 The type, style, and size of chainsaw you buy are dependent entirely on your needs, budget, physical requirements, and the project you are working on. Do not be intimidated by all the different styles and options, here are our chainsaw buying tips to give you an idea of what will best suit your needs: Read More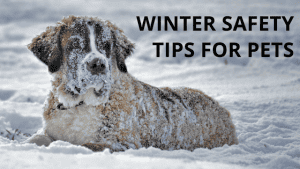 Jack Frost has arrived with his icy blast, frosted window panes, and snow-covered lawns. Whether you are thrilled by the change in weather or are dreading the countdown until spring, one thing is for sure, your beloved pets are going to need some extra tender care during this time of year.
The cold air, sleet, snow and icy rain can give your dog itchy, flaking skin and chapped paws, but there are other things to consider as well.  If your pet spends most of its time in the backyard, you will need to take extra precautions and perhaps bring them indoors when it gets bitterly cold. Here are some other winter safety tips to consider for your pets:
Read More