If you have mounds of dirt sprawled out like a web in your yard, then you probably have moles. Mole tunneling is destructive to your yard and will destroy your grasses root system. With that being said, it's time to take back your yard! Here are 4 solutions to try to put an end to the takeover and get rid of moles that plague your yard. Read More
Can we all agree that it is hot, dry and muggy outside? So what does that mean for the care of your lawn? Here are 5 tips to keep in mind when caring for your during the hot, dry months of summer: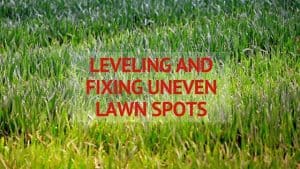 Proper lawn care is essential when treating uneven spots in your lawn. Uneven lawn spots can be troublesome for landowners as they create poor curb appeal, can be cut down to the soil bed, and create the opportunity for accidents to occur. Taking care of the uneven spots in a lawn is a priority for those looking to sell a home or even considering which home to buy. There are several ways that leveling can be done easily and efficiently and the options to fix unevenness or level a yard can be inexpensive and relatively quick.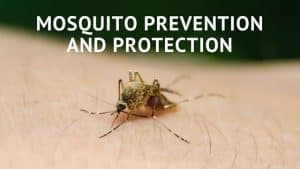 It's that wonderful time of year of backyard barbecues, pool parties, camping trips and, in general, being outside because it's finally summer! That also means mosquito season is upon us and the battle against them has begun. With the growing concern of different diseases mosquitoes can pass onto their victims, the importance of protecting yourself and family from bites cannot be understated. Here are our tips to prevent and protect yourself mosquitoes:
You are out in your yard, enjoying a beautiful day when you notice a patch of grass that just doesn't look too good. Well, the bad news is that you may have a thatch problem. Good news is with some work it can be treated and your grass will be back to the green lush yard it is meant to be.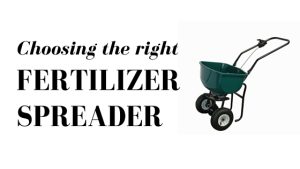 When it comes to yard work, there is nothing more frustrating than pulling weeds or killing your own plants. Fertilizing your yard is the solution to combating those pesky weeds and saving your plants. The best ways to fertilize your yard are few and far between and the fertilizer spreader choices can be overwhelming. Spreaders are useful tools for applying granular fertilizer to your lawn. Here is a breakdown of the different fertilizer spreaders that could be the best fit for your lawn:
Rolling your yard: should you or shouldn't you? You see your neighbor doing it and may be wondering why and what's the point? A lawn roller is a useful tool; however, one that should not be used regularly. Rolling your yard is important only after seeding, sodding, or a bad winter. Here are a few examples when a roller should be used:
Who ever said spring cleaning was just for your house? Spring cleaning should be a part of every aspect of your life including….outdoor equipment. You've made the investment into nice outdoor equipment so it is important you care for them if you want to keep your equipment and tools in good shape. Proper maintenance should never be overlooked so spring cleaning your outdoor equipment is essential for the longevity of your equipment.

The National Institute of Health recommends that individuals do about two and half hours a week of physical activity to reap the most physical activity benefit. But let's face it, some weeks that is a large order to fill. Really, who has time to go to the gym that much? Lucky for you, we have the solution: yard work! You can easily spend 30 – 45 minutes out in your yard tidying up those flower beds and cutting the grass (with a push mower of course) to help reach your weekly physical activity goals.
You've made two decisions: it's time to buy a new mower and you want a zero-turn. Now what? You have at least narrowed things down a bit but the choices seem endless and overwhelming. Before you move on your quest and search for the perfect mower, we think you should consider Simplicity's Courier Residential Zero Turn Mower. This piece of equipment comes packed full of benefits that we know you will love.