A pressure washer is a great tool that can really make your life easier. This tool allows you to wash away dirt and grime in places that you thought you would never be able to get clean. Because of the amount of pressure the washer produces, things around the house like your deck, driveway, and even siding are easier to clean. Pressure washers have different specifications that each buyer needs to look out for when heading to the local retailer. Here are some tips on what to look for when buying a new pressure washer. Read More
Fall will be here before we know it but before it arrives, there are some end of summer maintenance items you should take care of to help ensure your yard stays healthy throughout the cold winter months ahead. Here are 6 projects to tackle before fall arrives: Read More
The truth is, mowing your lawn can be boring. After a while, it's easy to become complacent and not necessarily completing the job with the same amount of gusto as you did when the mowing season first started. But let's not forget that a lawn mower can be a dangerous tool if not handled properly.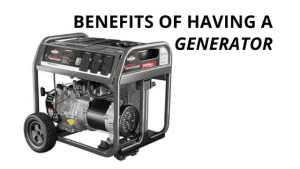 Storms, no matter the season, can blow into town leaving a path of destruction in its wake and you without electricity. That's when it's pretty handy to have a generator sitting in the garage. Here are 8 benefits of having a generator ready to go when you're without electricity:   Read More
Cleaning up leaves isn't necessarily the most fun thing to do on a Saturday morning. But, it must be done! Just try to think of it as nature's way to bring some activity into your life. Here are our tips to making leaf cleanup a breeze this season, so you can get back to more fun things like watching football: Read More
It's that time of year to start putting some of your outdoor equipment away for the season. When retiring you equipment until spring, simply tossing it into a shed or garage is not considered a best practice. There are few maintenance items that need to be done so that when it comes time for spring, your outdoor equipment is ready to go.

True or false: log splitters cut wood. FALSE. Although it seems like the obvious answer would be true, like the name suggests, a log splitter splits wood. Log splitters are equipped with a wedge that is driven into the middle of a piece of wood until it finally splits. Because of this, it is important to focus on a log splitters strength and not necessarily the speed, when deciding what log splitter to buy. This strength, or force, is measured in tons. The greater the tonnage the log splitter can put out, the harder and wider the logs it can split. Read More
Don't let the name "leaf blower" fool you. This is a versatile piece of outdoor equipment that can help you with a variety of tasks. Besides the obvious of helping to save your back in the fall with leaf cleanup, a leaf blower can also double as a driveway/sidewalk sweeper, debris corraler and a snow remover (if the snow is light enough). There is a wide variety of leaf blowers to choose from, so when selecting the one for you, it is important to consider your yard size and the workload you're expecting to get out of the equipment. That is where people often fall short in their leaf blower purchase and end up getting something that doesn't quite get the job done. Read More
Can we all agree that it is hot, dry and muggy outside? So what does that mean for the care of your lawn? Here are 5 tips to keep in mind when caring for your during the hot, dry months of summer: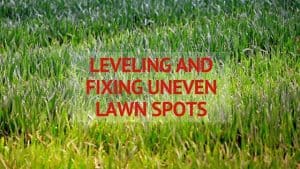 Proper lawn care is essential when treating uneven spots in your lawn. Uneven lawn spots can be troublesome for landowners as they create poor curb appeal, can be cut down to the soil bed, and create the opportunity for accidents to occur. Taking care of the uneven spots in a lawn is a priority for those looking to sell a home or even considering which home to buy. There are several ways that leveling can be done easily and efficiently and the options to fix unevenness or level a yard can be inexpensive and relatively quick.