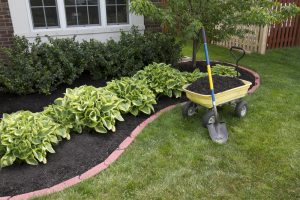 You may be putting all this time and hard work into your yard to make it look perfect. You took all the steps and precautions necessary to make all your hard work worth wild, but you notice a part of your yard where the grass is dead, the soil is separated, or water has collected from it raining. This could be an unappealing sight to look at, but you have no idea what it is or how to stop it from continuing to get worse. It could be from erosion in your yard. Read More
Are you in the market to buy a walk-behind mower? Choosing the right mower can be overwhelming, considering all the different features that are offered. Here is a breakdown of some of the features to help you find the perfect mower for your needs: Read More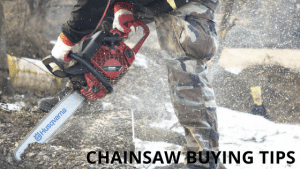 The type, style, and size of chainsaw you buy are dependent entirely on your needs, budget, physical requirements, and the project you are working on. Do not be intimidated by all the different styles and options, here are our chainsaw buying tips to give you an idea of what will best suit your needs: Read More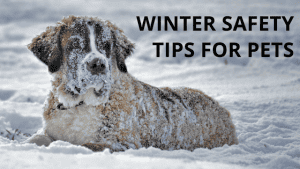 Jack Frost has arrived with his icy blast, frosted window panes, and snow-covered lawns. Whether you are thrilled by the change in weather or are dreading the countdown until spring, one thing is for sure, your beloved pets are going to need some extra tender care during this time of year.
The cold air, sleet, snow and icy rain can give your dog itchy, flaking skin and chapped paws, but there are other things to consider as well.  If your pet spends most of its time in the backyard, you will need to take extra precautions and perhaps bring them indoors when it gets bitterly cold. Here are some other winter safety tips to consider for your pets:
Read More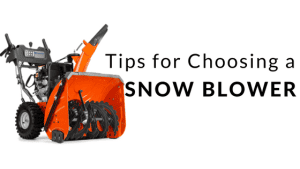 Most people prefer snow blowers over snow shovels, especially during the winters that have a lot of accumulation. With the right snow blower, you can clear a long, steep driveway fairly quickly, whereas shoveling is much harder and takes a lot longer. The important thing is to choose the right snow blower with the most useful features for you and the area you are clearing. Read More
Fall is just around the corner, and if you haven't thought about fall gardening yet, this is the perfect time to start doing so. There are some vegetables perfect for planting in the fall and they will even survive a frost. However, there are also several challenges you will face with fall gardening. Here are some guidelines to consider when planning your autumn gardening this year.
Summer is winding down and the fall season is quickly approaching. You know what that means: Fall cleanup. This generally includes falling leaves and preparation for the long winter ahead. Raking leaves is a dreaded fall chore, but there are some ways to make the job easier on you, saving you both time and frustration. Here's to enjoying fall.
Lawn diseases can be scary any time of the year, but summer lawn diseases can be especially damaging. The key is preventing these problems before they start by maintaining a healthy lawn throughout the year and understanding the situations that lead to these predicaments.
Combining awareness and prevention helps ensure these summer diseases don't become a problem for your lawn.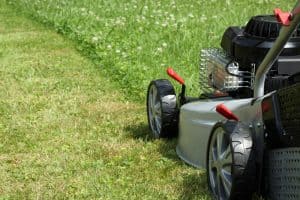 You hit rocks, you mow over branches, maybe you run over a giant root you didn't see that was hidden in the grass. With each cut your lawnmower makes, the blade is developing dings and nicks and getting duller. And that's a very bad thing for your lawn.
Mowing wet grass is normally a big no-no. It's slippery to walk on, it clumps up, it can clog your mower and it could potentially spread fungi and bacteria.
So mowing a wet lawn isn't recommended.
However, sometimes you don't have much choice.